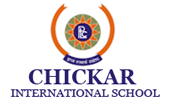 Giving in to the ever increasing demand from parents and other members of the society, we proudly announced the opening of our Boys Section for the 2020-21 session on 1st December, 2019. At Chickar International School, we strongly believe that our boys should also be provided with the best education that is available in the region to enable them to grow up as educated, humanitarian, respectful, law abiding citizens who excel in their chosen professions.
We have opened admissions for boys for Classes Play Group to Class 1 (Session 2020-21).
The Boys Section will grow progressively and go up to Class XII IN A SEPARATE BUILDING.