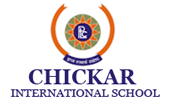 Teachers Orientation Program
We, at CIS, believe that to be true to their chosen vocation, teachers need to constantly update themselves with the latest trend in pedagogy.The management has put into practice a system of regular faculty training programmes which are conducted in-house by eminent educationists deputed by our Chief Mentor, Dr.Amrita Dass. 

Regular sessions were conducted through the year where experts like Mr. John Mason, Ex-Headmaster, The Doon School, Mrs. Minakshi Basu, Ex-faculty, Welham Girls School, Dehra Dun and Mrs. Farida Abraham, Principal, La Martiniere Girls School, Lucknow etc. have shared their wisdom and apprised our teachers of the latest and emerging trends in pedagogy.