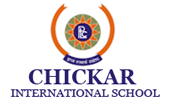 The playground includes a grass pitch for Track and Field events, Basketball, Volleyball, Kho-kho, Kabbadi and Netball courts providing opportunity for a range of outdoor sports and games. 

The multipurpose indoor arena provides facilities for badminton, table tennis and skating. 

The school has introduced a modern comprehensive physical education curriculum which focuses on a holistic concept of health. Students who enjoy, appreciate and participate in games, outdoor recreation, also develop confidence and self-esteem.

Our dedicated sports department has produced numerous winners in the State Championships and District Championship while many of our students have participated in National-level sports competitions.

Our students have also won the CBSE Cluster East Zone Badminton Championship (2019) and finished second in the CBSE Cluster East Zone Table Tennis Championship (2019) .
7th International Yoga Day