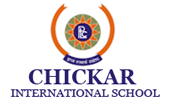 The Board of Governors of CIS is headed by the eminent educationist Dr.Amrita Dass & comprises educationists from the leading schools of the country. Dr.Amrita Dass brings with her over 30 years of experience in the field of academics, being the mentor to leading schools like Mayo College, Ajmer, Welhams Girls School, Dehra Dun, Scindia School, Gwalior, Woodstock, Mussourie and many others across the country, Middle-east and Asia.
Dr. Amrita Dass, Chairperson & Chief Mentor.
Dr.(Mrs) Bhavna Rustagi, Principal,Chickar International School,Bareilly.
Dr. Kavita Dass, Director, Institute for Career Studies, Lucknow.
Mrs. Devi Kar, Principal, Modern High School for Girls',Kolkata.
Mr. Kamal Ahuja, Senior Master, The Doon School, Dehradun.