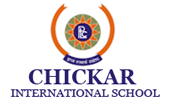 An ideal student-teacher ratio with not more than 36 students per class leading to personalised attention.  
Classrooms are equipped with display and writing boards, lockers for students, custom made furniture etc. 'Smart' classrooms are available for multimedia presentations. 
Laboratories for Physics, Chemistry and Biology.
Specalised fully equipped teaching rooms for Art, Music, Social Science, Languages, Computer Studies, and Mathematics. 
The Library is central to each student's academic progress with sufficient shelf space for a wide selection of books. In addition, students have access to periodicals and audio-visual resources, the internet and Xerox facilities. 
The aesthetically designed multipurpose arena on the ground floor provides an elegant, functional and versatile space for assemblies, concerts, lectures and gatherings of all kinds, as well as for a variety of indoor games. 
The Art Room presents opportunities for developing varied artistic interests such as computer graphics, textile designing, clay modeling, painting, drawing and craft. 
The Music Room is equipped with a wide range of musical instruments for learning both Western and Hindustani Music.