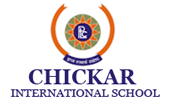 Our computer lab has multiple terminals for the easy access of students. Our team of highly skilled teachers guide students, and encourage them to integrate computers into every area of study. 

Children are introduced to computers right from Class I and from then onward, the process of discovering IT takes them to the computer laboratory and beyond. IT is not restricted to the curriculum alone. Students use the computer labs to conduct research on the internet, and create projects. We impart computer skills beyond the scope of the curriculum - skills such as Graphic Designing, Animation and Multimedia are taught to help broaden horizons in addition to the standard productivity software. 

We also use multimedia projectors in the computer labs and in specially designated A/V Rooms where teachers showcase presentations and course ware to students. Our teachers consistently create their own content in our Teacher's Resource Center that enables them to research, download and create presentations, worksheets, lesson - plans and more.