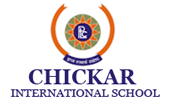 Our Kindergarten Branch in Rampur Garden, Bareilly.

Chickar International School launched 'Pilipalas by CIS', the new age Play Group-Kindergarten for Boys and Girls on Saturday, 17-03-2018.

Situated near Ganga Charan Hospital, Rampur Garden, the state-of-the-art infrastructure is the first of its kind in Bareilly. Away from the main road, yet easily accessible, the spacious, bright and airy facility with child-friendly equipment provides a happy, safe and secure environment for your precious little ones!

At both Pilipalas & Chickar International School, we believe that every child is endowed with a unique set of attributes and abilities, which need to be nurtured for the child to blossom. Children deserve education that encourages academic excellence, focuses on all-round development and ensures their mental and physical well-being. We are inspired by these ideals in everything that we do and these form the basis of our philosophy of pastoral care combined with all-round holistic personality development.