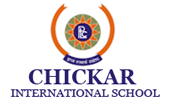 Class I to V
The junior years in school further expand and build on the spirit of exploration. Emphasis is placed on acquiring sound language skills, clarity of mathematical concepts and the discovery and understanding of scientific principles. 

Through extensive project work, students are given an awareness of the richness of the history and culture of diverse peoples. They acquire all the building blocks of scholarship, along with good study habits and a love for learning. 

As in Elementary school, there are no examinations in the Junior School. Teacher evaluations and assessments are continuous and ongoing. As the children become older, assessment becomes more complex, being in the form of oral and written quizzes, open book as well as prepared tests, show and tell, and projects. Students are assessed according to their own progress.