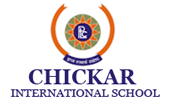 'Joie de vivre' is our flagship Inter-School Cultural Festival where students from the leading schools of North India share the platform. The festival is facilitated by the very generous support of Dr. Amrita Dass, Founder Director, Institute for Career Studies, Lucknow. Joie de vivre, meaning the joy of living is both the title and the theme of this festival. It is held in the month of October every year.
Students from following renowned schools participate in this festival:
All Saints' College, Nainital.
Auckland House, Shimla.
CMS, Lucknow.
La Martiniere Girls' College, Lucknow.
Nirmal Bhartia School, New Delhi.
Shiv Nadar School, Noida.
Study Hall, Lucknow.
Sunbeam Suncity School, Varanasi.
Swaraj India Public School, Kanpur.
Vidyagyan, Sitapur.
Welham Girls' School, Dehra Dun.
Renowned educationists, eminent scholars and intellectuals from different fields grace the occasion and engage the students in thought provoking discussions and activities, encouraging them to follow their passion and guiding them with their valuable experience. Personalities like the internationally acclaimed poet Mr. Wasim Barelvi, Union Minister Mr. Santosh Gangwar, Professor Anando Dutta (Associate Dean, Indian School of Design & Innovation, Mumbai), Mayor of Bareilly Dr. Umesh Gautam, Dr. R.K Singh (Director, Indian Veterinary Research Institute) among others have graced the occasion.
Adhering to the adage of 'Atithi Devo Bhava' the students of CIS participate with but do not compete against their guests.
The event is organised to provide students with an opportunity which enables them to collaborate, compete and debate with students from the most prestigious educational institutes in India.
The activities conducted during the two-day event are:
Creating Advertisements on FM Radio
Essay Writing
Street Play
Solo and Group Singing
Seminars and Group Discussions on socially relevant topics.
This event is a matter of great pride and joy for us as no other school in the Bareilly Region plays host to an event of this magnitude.