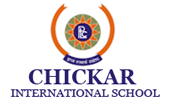 The Dining hall conforms to the highest standards of modern catering and serves a balanced and nutritious breakfast, following a diverse menu prepared by a qualified dietitian. Developing healthy eating habits is a part of education and eating the school breakfast is compulsory for all students. The meal is provided free of cost to commemorate the memory of late Shri Puran Lal Chickar.

The Principal and the Teachers partake of the same meal. Hygienic drinking water is available throughout the day on each floor of the campus.

Effective Academic Session 2021, this goodwill gesture by the Management stands withdrawn.